Enshrine Placements – Engineering and Technical Recruiters in Africa
Innovative and Change Leaders in Engineering and Technical Recruitment in Africa. Enshrine Placements are " Engineering " a solution to the worldwide scarcity of skills.
We only partner with organisations and companies that will provide our candidates with an environment and atmosphere that will enable them to thrive and grow into their full potential. We assist candidates with re-engineering their career pathway to ensure that movements are carefully planned and motivated – thereby eliminating career damage for them and financial fallout for our clients owing to inappropriate placements.
Enshrine Placements is a unique, innovative engineering and technical recruitment company that offers affordable service without compromising quality, to ensure your business has the very best resources to leverage projects and nurture company growth at all times.
In fulfilling our proposed role as career strategists, we believe that streamlining and economising the process of recruitment, and co-navigating career trajectories, will allow us to make a contribution we are uniquely situated to make. Organised, well-managed employment pathways, planning and forecasting, and the co-creation of custom-designed positions to match the specific candidate and team requirements – are in our view ways of reducing unnecessary costs and energetic expenditures. This means increased productivity, value-added and value returned for all involved.
Enshrine has a finger firmly on the pulse of trends in recruitment coupled with advancements in information technology and social and business networking. Our model incorporates the best of hands-on headhunting and conventional recruitment, and the best that modern technology can offer in terms of back-office administration. We have the capacity to accommodate Virtual Consultants working remotely from any location and have rolled out into Africa. Our Enshrine Agents are located in South Africa, Gabon, Rwanda, Zimbabwe & Zambia.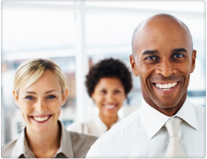 Our platform is capable of handling volumes which is in keeping with our vision to furnish large projects with multiple skills.
Choosing Enshrine Placements as your recruitment service provider means that we work in close contact with you, managing your recruitment needs efficiently through strategising and forecasting, and effectively becoming a part of your business. Above and beyond making effective answer to your recruitment needs, we aspire to provide service that will simultaneously build your business and add value to your brand.
Our mission is to bring maximum return for minimum investment
Enshrine Team has expanded into Africa.
Our agents are located in Southern Africa, Central and East Africa: South Africa; Zimbabwe, Gabon, Rwanda & Zambia.
Enshrine Placements are partners with ENEX group, the Global Executive Search and HR Consultancy with full representation throughout the main countries in Western, Central and Eastern Europe, Southern Africa, Southern and Central America, Australia and Asia. www.enex-search-hr.com.
At Enshrine we are convinced that if everyone was given the opportunity to do what they love doing, and had the opportunity to do it, we would naturally tend towards an empowered society.
Career moves that are reactively based on dissatisfaction are seldom appropriate. It is far wiser to plan career moves based on desire and passion. Responsibility to your work begins with responsibility to yourself. Loyalty to your employer begins with loyalty to your personal purpose.
We are not simply interested in finding a position your CV says you can fill, we are interested in finding you a position which will allow you to add the most value you can; a position you dream of filling.
It is our firm belief at Enshrine that a key to a flourishing economy lies in empowering people to deliver the best they can and providing the right contexts and conditions in which this might occur.
As career strategists, we endeavour to assist you with re-engineering and co-navigating your career pathway. Opportunities for future growth are built into them – strategies that suit your nature and your purpose in life.
It is our goal to create movements that are economical and efficient, with minimal emotional and financial disruption for both you and your future or current employer.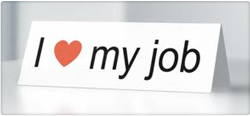 'Living to work' versus 'working to live': the distinction might not seem that significant – but even a shift in attitude of one degree – can change everything. Satisfaction and fulfillment in career has much to do with a two-way flow of energy, investment and return. Meaningful employ is thus largely a matter of value.
When you love what you do, obstacles do not deter you. When you love what you do you have energy. When you love what you do you infect others with your positive attitude. When you love what you do you do it better, inspiring others to do better also. When you love what you do you naturally improve, grow and evolve because your passion and curiosity are stimulated. Empowered, you naturally empower those around you.
It takes two to Tango.
As career co-navigators, we strive to develop a significant relationship of quality with you that will allow us to grow with your evolving needs, self knowledge and expanding skill set – to make sure we keep abreast of your development.
The degree of time and energy you invest in the processes we employ to understand your needs and what makes you special – will be reflected in results. Our value offer to you is that we will always strive to do our utmost to ensure the realisation of employment that benefits both your personal and financial needs in alignment with your personal sense of purpose. The more closely you allow us to walk the path with you, the better we are placed to add value to you and your current and future employers. What you are willing to put in to our processes will always be energy worth investing, as it will determine in large part what you get out of our relationship with you.
Meaningful relationships are those where the value add is a two-way process of fair exchange.
What our Clients say
Thank you for keeping me so well informed. You don't really get this kind of treatment everywhere anymore. – Jaco
That gives me some hope hearing that. Thank you so much for all your hard work. I will definitely give up your name for recruiter of the year hehe… – Morne
Goeie dag Mirandi. Ek moet vir julle se dankie. Julle bied uitsonderlike diens. – William
Hi Caryn, Thank you so much for your fast response. I believe and trust you and your organization. I'll be very happy to have the good news asap. – Tulay
Good morning Caryn. Many thanks for the feedback, much appreciated, few recruiters do this. Have a great week. – Bryan