[av_textblock size='22' font_color=" color=" av-medium-font-size=" av-small-font-size=" av-mini-font-size=" av_uid='av-k9eaxuxi' id=" custom_class=" admin_preview_bg="]
LEADERSHIP & SUCCESS STRATEGIST
[/av_textblock]
[av_textblock size='16' font_color=" color=" av-medium-font-size=" av-small-font-size=" av-mini-font-size=" av_uid='av-k9eb19x0′ id=" custom_class=" admin_preview_bg="]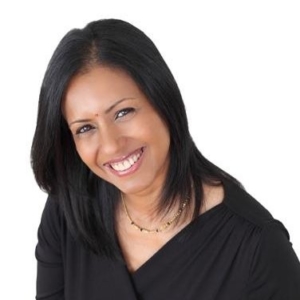 A few years ago I left my high profiled, Director position in a Big 4 audit firm to pursue my passion of empowering and serving others so that they may reach new career heights, like I had, while being true to themselves.
Now I uplift mindsets, empower leadership skills, challenge limiting beliefs, break down barriers and inspire passion so that employees can reach the career heights they aspire toward while living in purpose and personal power and employers can reap the rewards of engaged, high performing, positive employees.
I value bottom line! My work is designed to impact the bottom line of employees and employers alike. Talk about win-win!
Are you an employed professional looking to overcome the challenges and break through the barriers holding you back in your career?
Do you need to maximise the contribution of your employees while embedding a high-performance, values-driven culture?
Would you like to train and develop your staff on the psychology of success, handling tough conversations, active delegation, identifying and maximising personal strengths, emotional intelligence and other critical leadership skills in order to overcome some of the most common career derailers and prepare them for success?
Are you seeking the participation of a skilled, motivated and engaged Non-Executive Director with a powerful and rare combination of IQ and EQ on your board?
As a Chartered Accountant (SA), certified brain-based Results Coach, Accredited Contribution Compass Partner, life-long learner and corporate veteran with 15+ years field experience in a global 'Big 4' Audit firm, driving personal excellence is what Usha is obsessed with. In her corporate climb to Executive Director, she has gone through all of the major and minor challenges that any professional can experience in a high-performing, diverse and rigorous workplace and she now commits herself to helping others achieve their desired success.
Her motto "Reject Average. Strive for Excellence." is brought to life in all of her coaching, mentoring and facilitation programs, through her speaking engagements, when consulting with her clients and through her positions as Non-Executive Director.
Usha works with and is passionate about helping:
Professionals who are aspiring to break through the barriers holding them back in their careers.
Women who are challenging the boundaries and stepping up and into corporate leadership positions.
Teams that need to be re-aligned to a common purpose.
CEOs of SMEs who want to craft a vision for a more structured business and who are eager to inspire their employees toward chasing a shared strategic vision.
Her services include:
Executive and Team Coaching & Mentoring
Soft skills and leadership development training
Women Empowerment Initiatives
Contribution Compass Profiling, Debrief, and Facilitation
HR Consulting to SMEs
[/av_textblock]
[av_submenu which_menu='custom' menu='169′ position='left' color='main_color' sticky='aviaTBsticky' mobile='disabled' mobile_switch='av-switch-768′ av_uid='av-k9eb8ui6′ custom_class="]
[av_submenu_item title='Testimonials' link='manually,https://www.enshrineplacements.com/usha-maharaj-testimonials/' linktarget='_blank' button_style='av-menu-button av-menu-button-colored' av_uid='av-5h2mom']
[av_submenu_item title='Contribution Compass Profile – Catalyst' link='manually,https://www.enshrineplacements.com/contribution-compass-profile-catalyst/' linktarget='_blank' button_style='av-menu-button av-menu-button-colored' av_uid='av-4s4506′]
[av_submenu_item title='Webinars – Coach Usha' link='manually,https://www.enshrineplacements.com/usha-maharaj-webinar/' linktarget='_blank' button_style='av-menu-button av-menu-button-colored' av_uid='av-2vmv06′]
[av_submenu_item title='Special Offers' link='manually,http://' linktarget=" button_style='av-menu-button av-menu-button-colored' av_uid='av-24df7q']
[/av_submenu]