The Enshrine Learning Academy
Igniting growth through knowledge, insights and awareness
It is our firm belief at Enshrine that a key to a flourishing economy lies in empowering people to deliver the best they can. Through the mechanisms of mentorship and guidance we endeavour to co-create strategies with you – strategies that have opportunities for future growth built into them – strategies that suit your nature and your purpose in life.
Our competence in servicing your employment needs, as they evolve together with your career trajectory, can be stretched as far as you like – but this is dependent on your investment in yourself and in our collaboration. It takes two to tango. The degree of time and energy you invest in the processes we employ to understand your needs and what makes you special – will be reflected in results.
At Enshrine we are convinced that if everyone was given the opportunity to do what they love doing, and had the opportunity to do it, we would naturally tend towards an empowered society.
Our value offer to you is that we will always strive to do our utmost to ensure the realisation of employment that benefits both your personal and financial needs in alignment with your personal sense of purpose.
The more closely you allow us to walk the path with you, the better we are placed to add value to you and your current and future employers. What you are willing to put in to our processes will always be energy worth investing, as it will determine in large part what you get out of our relationship with you.
What you are willing to put in to our processes will always be energy worth investing, as it will determine in large part what you get out of our relationship with you.
The Enshrine Learning Academy is a collaboration of highly skilled Executive Coaching Specialists who are designing game-changing webinars and learning journeys aimed at personal, career, leadership and corporate development.
The Enshrine Learning Academy is sure to ignite your growth through knowledge, insights and awareness.
Meet our Executive Coaching Specialists…
USHA MAHARAJ CA(SA)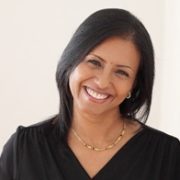 LEADERSHIP & SUCCESS STRATEGIST
CONTRIBUTION COMPASS PROFILE: CATALYST
(Accredited Facilitator) DURBAN AREA, SOUTH AFRICA
Are you an employed professional looking to overcome the challenges and break through the barriers holding you back in your career?
Do you need to maximise the contribution of your employees while embedding a high-performance, values-driven culture?
Would you like to train and develop your staff on the psychology of success, handling tough conversations, active delegation, identifying and maximising personal strengths, emotional intelligence and other critical leadership skills in order to overcome some of the most common career derailers and prepare them for success?
Are you seeking the participation of a skilled, motivated and engaged Non-Executive Director with a powerful and rare combination of IQ and EQ on your board?
As a Chartered Accountant (SA), certified brain-based Results Coach, Accredited Contribution Compass Partner, life-long learner and corporate veteran with 15+ years field experience in a global 'Big 4' Audit firm, driving personal excellence is what Usha is obsessed with. In her corporate climb to Executive Director, she has gone through all of the major and minor challenges that any professional can experience in a high-performing, diverse and rigorous workplace and she now commits herself to helping others achieve their desired success.
Her motto "Reject Average. Strive for Excellence." is brought to life in all of her coaching, mentoring and facilitation programs, through her speaking engagements, when consulting with her clients and through her positions as Non-Executive Director.
Usha works with and is passionate about helping:
Professionals who are aspiring to break through the barriers holding them back in their careers.
Women who are challenging the boundaries and stepping up and into corporate leadership positions.
Teams that need to be re-aligned to a common purpose.
CEOs of SMEs who want to craft a vision for a more structured business and who are eager to inspire their employees toward chasing a shared strategic vision.
Her services include:
Executive and Team Coaching & Mentoring
Soft skills and leadership development training
Women Empowerment Initiatives
Contribution Compass Profiling, Debrief and Facilitation
HR Consulting to SMEs
Links:
Subscribe to Usha Maharaj's newsletter and be the first to hear about upcoming programs: http://ushamaharaj.com/
Connect with Usha on Facebook: https://www.facebook.com/UshaMaharajPage/
Connect with Usha on LinkedIn: https://www.linkedin.com/in/ushamaharaj
Connect with Usha on Twitter:  https://twitter.com/ushamaharaj
BELINDA DOVESTON
EDUCATOR, PODCASTER, BUSINESS ARCHITECT,
FOUNDER OF APIAN LEARNING AND CERTIFIED FACILITATOR IN LEGO® SERIOUS PLAY® METHOD
CONTRIBUTION COMPASS PROFILE: CALIBRATOR (Accredited Facilitator)
CAPE TOWN AREA, SOUTH AFRICA
Business Architecture
In her IT consulting career and in building the board methodology and business growth framework at Sirdar Group, Belinda developed a deep understanding of the systems thinking nature of business – the synergy of interconnected and interdependent parts of the 'system'. All businesses and organisations have the same pieces that need to work together to do something extraordinary.
High-Performance Boards and Directors
Through her involvement with Sirdar Group, Belinda has developed a unique perspective on what it means to be a high-performance director and the critical role that business plays in making a meaningful economic impact. She co-developed the Sirdar Group methodology and education programmes for director training, including the Sirdar Applied Directorship Programme, which she also facilitated.
Building Teams
Through Belinda's work as a certified Lego® Serious Play® (LSP) facilitator and as co-founder of the Contribution Compass, she has practical understanding of the deeper untold stories in our journeys in teams and how to create deep transformation to lift our collective contribution.
Media
Belinda uses the power of clear and insightful language and visual media to create awareness, shift perceptions and shine the light on simple ideas in the midst of complexity. She has largely achieved this through the extensive development of education and online materials. She has also been the managing editor and ghost writer in four non-fiction titles, three of which are published. Belinda is the host of Show Me the Honey, a weekly podcast focused on showcasing real people doing really amazing things in the people, teams and organisational development arena.
Education
Belinda co-founded a college, which was before its time in outcomes-based education and assessment. This expanded into e-learning and Moodle deployment, and the training of facilitators globally using e-learning platforms. This accelerated through her education roles at Sirdar Group and the Contribution Compass. She recently launched an online learning platform called Apian Learning.
Living to work' versus 'working to live': the distinction might not seem that significant – but even a shift in attitude of one degree – can change everything. Satisfaction and fulfilment in career have much to do with a two-way flow of energy, investment and return. Meaningful employ is thus largely a matter of value.
Links
ANN BARET BCOMM, ACCOUNTING & BUSINESS MANAGEMENT

CHANGE AGENT
CONTRIBUTION COMPASS PROFILE: CUSTODIAN
CAPE TOWN AREA, SOUTH AFRICA
Ann Baret is an executive coach that approaches coaching with a different perspective, she supports leaders to be effective in fast-changing environments and to realign their strategies; through her coaching methodology she equips leaders with tools to inspire, empower and stimulate self-expression in building creative & innovative teams; developing high-performing profit cultures and sustainable dynamics within the individuals and the organisation.
Ann is a certified consciousness coach (CCC), registered with both ComenSA and ICF accredited Consciousness Coaching program, a Demartini Facilitator and further qualified as flow consultant for Talent Dynamics. A Contribution Compass and Neurozone coach with in-depth knowledge of human behaviour and transformation. Ann brings 20 years of experience in finance and HR in the corporate world with her in-depth knowledge of human change and a passion not only for excellence but for transformation. "Information and motivation have a place, I know …. but transformation, now that gets my juices flowing"!
Ann works with leaders and teams, coaching them how to build and develop high performing and high profit cultures and sustainable dynamics within the organization and in the individual.
Her service offering include:
Employee Engagement
Change Management
Conflict Management
Improving Efficiency
Building Productivity
Leadership Development
Team Dynamics
Building Teams
When she is not coaching, training and speaking, Ann follows her passion for photography and hiking.
"It really is about living your best life".
Links:
Click here to view upcoming webinars
For more information on The Enshrine Learning Academy contact caryn@enshrineplacements.com or Enshrine's office number: +27 (0)10 597 0862