B.Com
Anywhere
Posted 1 year ago
This position has been filled
Ref: 1040249
Job Description: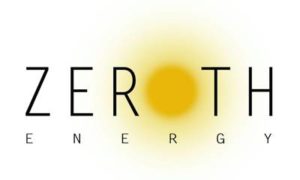 Zeroth Energy have partnered with Enshrine Placements to manage the
recruitment selection process of their Energy / Partner Brokers.
Job Description:
Join Zeroth's mission in facilitating the transformation of the built environment from a coal-fired consumer to a clean-energy producer.
Radically change the Energy Market whilst having the freedom to establish and manage your own portfolio (your own business).
If you are service, quality and delivery-oriented; if you have integrity, are trustworthy and value transparency coupled with a deep desire to be your own boss and would like to earn what you are worth (earning potential is limitless), then this may be the opportunity you have been waiting for.
The ideal incumbent: A business owner mindset, pro-active, dynamic, energetic, positive and a strong closer. A desire to make a difference to our planet and to help your clients save money. Success-driven, focused on achievements and results. No technical qualification or experience required.
Position details:
Purpose:
Provide a Solar Service to your clients with the world's best solar panels at no cost; an energy solution for the transition from dirty, expensive fossil fuel to clean, inexpensive renewable energy. In so doing, help the economy, create jobs, create energy independence and help people to stretch their daily diminishing Rands! Promote a vision that can change the world in a positive way.
Job Description
As an Energy Partner Broker, you run your own company. If you have your own company already, then it is an opportunity to grow your current revenue and provide additional value to your current and future clients.
Sale of affordable, clean, renewable energy through the rental of solar energy, to businesses, commercial, industrial, schools, fuel stations, sectional title complexes and retirement villages with 45 units and more. Individual homes coming soon.
At the front line of business, primarily engaging with clients and amplifying a great idea.
Take a proven energy solution and broadcast its value powerfully and broadly to a wide audience.
Invest in your presentation and personal promotion skills by focusing your efforts on defining and refining your identity and then delivering against it.
Provide a Solar Service to your clients with the world's best solar panels at no cost.
Job Qualification & Experience:
Job Qualifications, Skills & Experience:
No Solar experience required.
A business owner mindset and apro-active problem solver.
A strong closer with the ability to sell a unique solution.
A desire to add value and help people save money. BIG goals.
Drawn to visionary causes and ideas. Focused on "superior brand presentation" – vibrant, passionate, exciting and motivating.
People who generally EXCEL in this position have the following qualities:

Sales-minded with a passion for working with people
Self-motivated and goal-oriented
Honest, ethical & ambitious
Passionate about your SUCCESS
Great networking skills with high energy levels
Excellent communication skills with ability to listen
Success-driven and focused on achievements and goals
Coachable and willing to learn from SUCCESSFUL people

The natural ability to interact freely with people, quick to connect, holds the stage, high energy and knows how to have fun. Able to build and expand your people networks.
Complete your particulars below then we will be in touch to reserve a seat for you for a 30-minute company presentation by the CEO, followed by a 30-minute Q&A (Question and Answer) session.
This advert is being advertised in collaboration with our recruitment partner MCHIR.
Energy / Partner Broker, Zeroth Energy – Ref: 1040249

https://www.enshrineplacements.com/wp-content/uploads/2013/12/Enshrine_logo.png
0
0
Michèle van der Westhuizen
https://www.enshrineplacements.com/wp-content/uploads/2013/12/Enshrine_logo.png
Michèle van der Westhuizen
2018-02-01 13:26:57
2018-06-21 09:10:10
Energy / Partner Broker, Zeroth Energy – Ref: 1040249